Cloud Systems Development
Would it not be great to simplify your staff engagement and induction processes? Are you constantly worried about getting the right staff engagement up-to-speed quickly to achieve your corporate performance gains. The deployment of our services can integrate the access of staff to the information they require at the click of a mouse or the tapping of an App.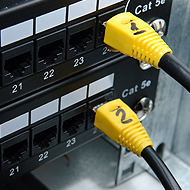 When combined with bespoke or tailored Apps you can quickly disseminate information 24hrs a day and mobile applications allow REAL-TIME access to information and the data when you are on the go. Our skills base can assist your new product development or product upgrade requirements with a range of software and hardware solutions.
Our Cloud based systems allow you to migrate the management of your distributed equipment along with remote maintenance services to improve your customer relationship and business intelligence gathering. Harnessing the power of your client information and business intelligence systems in REAL TIME can offer you operational advantages as well as reviewing the data streams coming into your business to mmonitor trends and potentially new business ooportunities. Realising their potential is key to any dynamic and growing business.